TD Bank - Talent Acquisition Branding
Work
Employee Experience
TD Bank
Talent Acquisition Branding
Creating a fresh employer (sub) brand within a traditional bank
TD Bank's Credit Cards and Partnerships team had a perception problem. They're an agile, technology-focused group…within a big bank. So when it came time to hire top talent, they needed to create an employer sub-brand that was true to the team and appealing to prospects.
We kicked off the project with a strategy workshop to get a feel for their position within the bank, uncover key insights and discovered a department with a start-up vibe.
Armed with those insights, we put that energy into our creative, blending TD Bank core brand features with tech-y, smart design elements and language.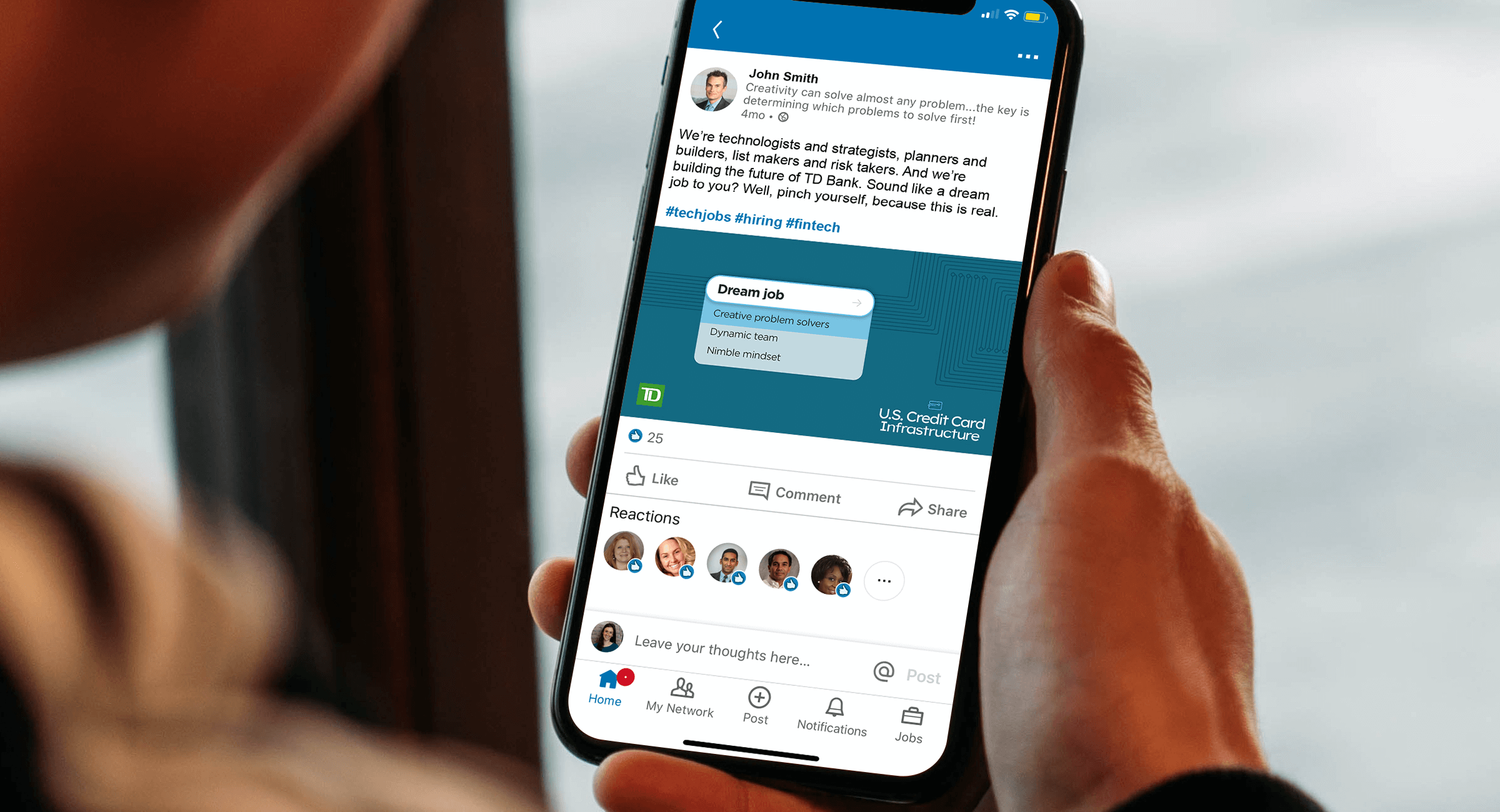 Our strategy was to identify the group as an outlier within the organization, and reveal more to recruits as they moved through the candidate journey. It all started with a LinkedIn recruiting effort.
The TD team nailed their hiring goals while strengthening internal culture and growing a sense of a belonging. On top of that, other groups within TD started asking, "who helped you with that new employer branding?"